Meet the Attorney Taking Family Law to New Heights – An Interview with Kirk Stange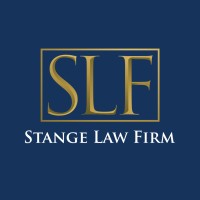 We sat down with Kirk Stange, President of Stange Law Firm, PC – a multi-state divorce and family law firm with offices in Missouri, Illinois, Kansas, Oklahoma, and Nebraska, and still growing.
Kirk started the firm in 2007 and has seen it grow to become the second-largest family law firm in the country regarding the number of offices. Kirk is passionate about helping individuals who need legal representation in divorce and family law matters. He and his team strive to provide competent, communicative, and diligent representation to all who entrust their future with the firm.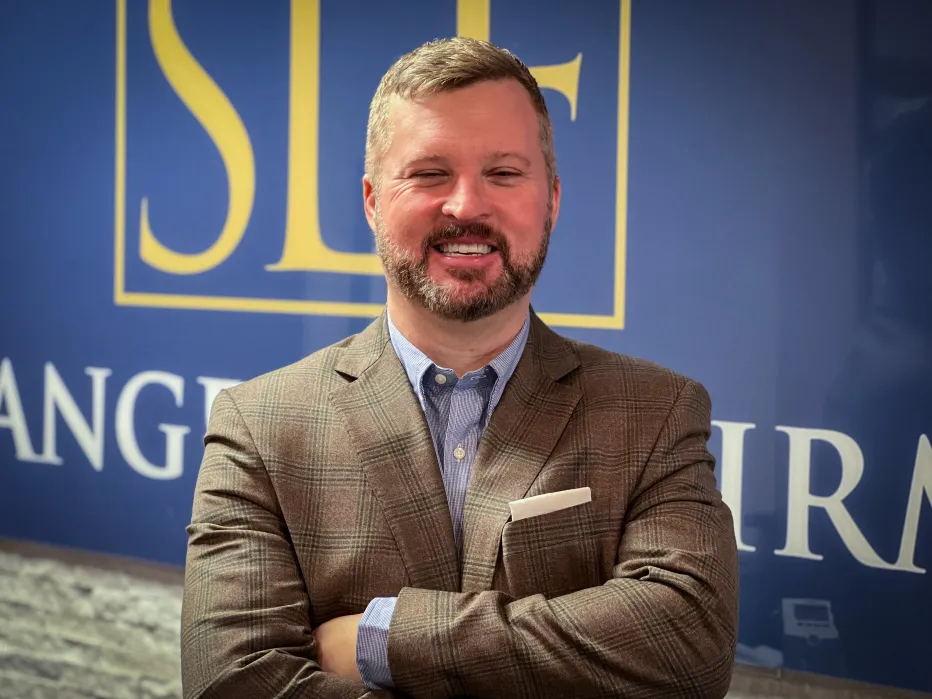 Kirk, thank you so much for joining us today! Can you tell us a little bit about Stange Law Firm and what you all specialize in?
My pleasure. Thank you for having me! Stange Law Firm, PC is a multi-state divorce and family law firm with offices in Missouri, Illinois, Kansas, Oklahoma, and Nebraska, and still growing. We represent clients in domestic relations matters such as divorce, child custody, paternity, adoption, child support, prenuptial agreements, domestic violence, juvenile matters, estate planning, and related areas. We have over 40 lawyers at our firm who help clients with family law matters. Our law firm is quickly growing. It began in a single office in Clayton, Missouri, and is now the second-largest family law firm in the country.
That's great to hear! Though not surprising given the breadth of expertise and areas you practice in. What inspired you to start your own firm?
There are many individuals out there with divorce and family law needs. Those individuals need competent, communicative, and diligent representation. Our firm grew so quickly in the St. Louis Metropolitan Area that I decided to open locations in other markets. The firm has continued to grow rapidly to help serve these other locations.
Well, given the divorce rate in the country, I think it's certainly important to have lawyers who are competent and transparent with their clients. What were the greatest challenges you faced when starting the firm?
Having a multi-state law firm can be challenging from a management perspective. Each office can have its own culture and nuances. Running the firm requires a lot of virtual communication and even travel. However, wherever we go, there is also an abundance of clients who seems to be looking for a law firm like ours that can assist.

At our firm, we offer 24/7 access online to their file. We return all emails and phone calls left before 5 pm the same business day. We also require our lawyers to follow a case checklist to provide competent, communicative, and diligent representation. Such features have caused Stange Law Firm to grow rapidly.
I'm glad you pointed that out. I think it is easy to forget that a law firm is, in fact, a business, and with that comes the need to stay competitive and put the customer's needs first. Do you feel there are fundamental differences between the different generations when it comes to soliciting legal services?
At our firm, we do offer clients 24/7 access to their files online. We also have a mobile application called Divorce Headquarters, where clients can log in to view their legal files, read articles, listen to our podcast, watch videos and gain other valuable information.

To an extent, some in the younger generations might be a bit more tech-savvy in terms of utilizing these features. But that is not universally the case. Many of all ages can utilize these features at our firm.
It's great you all take a segmented approach based on your client's comfort with the use of technology. How else do you differentiate yourself from competitors?
We have made divorce and family law our sole focus. Unlike other firms that are general practice firms or who have departments that handle specific areas of the law, we are a niche law firm that only practices divorce and family law firms. That has made us very different from many other law firms in most markets. We also have many different locations in Missouri, Illinois, Kansas, Oklahoma, and Nebraska, and we are still growing. The multiple office locations make us different from many other firms.
I can certainly see that! It seems specialization is key. Do you have any plans to extend to other markets beyond those in which you already practice?
We plan to continue growing our law firm over time. Last year alone, we opened new offices in Omaha and Lincoln, Nebraska. We also opened a new location in Rolling Meadows, Illinois, in Cook County in the Chicago Metropolitan Area.
It seems like you all are expanding at a very decent rate. What would you say was the most memorable experience in the early days when you started your firm?
It is remarkable to have started with a single location in Clayton, Missouri, in 2007 and then to have our law firm expand to five states. When the firm started, I was merely hoping that the firm could stay in business and would not fail. I never imagined that our firm would become the second-largest family law firm in the country.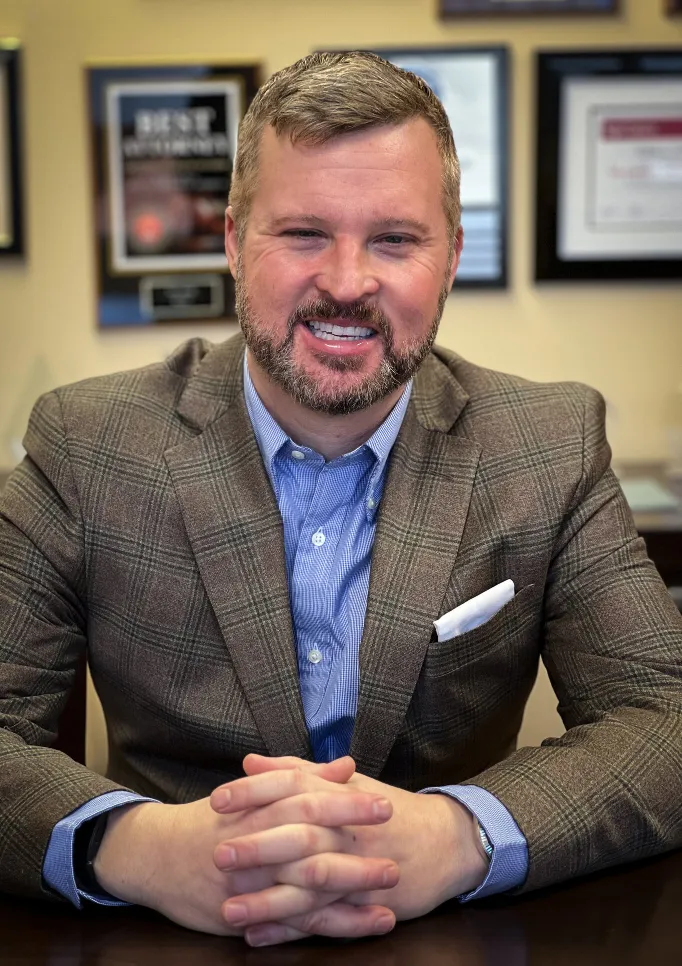 I guess the main struggle with running a law firm is that you have to be both business and legal-minded, and it is often difficult to juggle the two simultaneously. What strategies do you use to overcome stress and the inevitable roadblocks that come with both the business and legal end of things?
Having a work-life balance and doing other things outside of work are important. Spending time with family, friends, and those you love is also vital. But an optimistic mindset that everything happens for a reason and that all will work out in the end is vital for business and life success. Challenges and adversity will always be there for any business. But a leader has to be positive, knowing that everything that happens is for the better.
We can certainly agree on that! Which target market would you say would be the ideal client for your services?
We are always looking for clients who have divorce and family law matters. At our firm, we do not shy away from the difficult cases that other firms may not want to take. We also take great pride in representing clients with a high net worth when going through divorce matters. Recently, we even began representing clients in estate planning matters because many clients need to update their estate plans after a divorce.
Seems like you have vertically integrated that perfectly! What has the overall feedback been from your clients?
Our firm has grown rapidly. We are now in five states and still growing. Our firm's growth speaks to the fact that we have many satisfied clients at our law firm. Our firm also maintains an A+ Rating from the Better Business Bureau. We know that you must be there for your clients in any line of business. Our firm takes great pride in helping clients rebuild their lives.
Well, client satisfaction is the number one driver, after all. Who has been your greatest source of inspiration throughout that whole process, both with starting the firm and its expansion into new markets?
When clients express satisfaction with the services we offer, that is what inspires the firm and me. We opened our firm to help individuals going through difficult divorce and family law firms. We always have to put at the forefront those who have entrusted their future and the future of their family with our law firm.
Well, that is certainly clear, given your current client feedback! What are your greatest fears when it comes to opening new offices in different territories?
When we open new office locations, we want to ensure we are hiring lawyers who live up to our law firm's standards. Again, we want to provide competent, communicative, and diligent representation to all who entrust their future with our law firm.
I can see that it certainly must be challenging to maintain the same level of service across all firms. How have the recent economic events affected your business? What have you done to adapt?
COVID-19 did impact our law firm in many ways. With access to courts restricted for a period, it did impact our law firm. But most other economic events have not had much of an effect on our law firm. Divorce and family law disputes arise in periods of economic upturn or downturn.
So in a real sense, it's a recession-proof business. And with Zoom and virtual meetings, adaptability must have been easier than with traditional brick-and-mortar businesses. Which area of practice are you most proud of and why?
We take great pride in the divorce and family law services our law firm provides. These areas of law are why our law firm started and has continued to thrive.
Back to the roots! What advice would you give to your past self when it comes to starting a law firm? What would you do differently if you had the chance?
There is not a lot that I would do differently. Our law firm grew from a single office in 2007 to an eight-figure law firm with offices in five states. We are the second-largest law firm in the country. However, I have learned that everything happens for a reason.

Even in the face of challenges and adversity, it is vital to be an optimistic leader who knows that everything will always work out if a leader carefully considers all decisions and always focuses on doing things honestly and ethically.
Fantastic advice! Kirk, thank you so much for your time today. Where can readers learn more about your firm and the services you offer?
It is an honor to be interviewed about Stange Law Firm and our firm's growth and services. Readers can learn more by visiting our website stangelawfirm.com.