Marketing in an evolving world: an interview with Yasene Jesernik
We sat down with Yasene Jesernik, head of marketing and communications at Münzen-Medaillen-Frankfurt. Yasene has been a marketing specialist for over ten years and serves as an associate professor of marketing and communications at Arden University.
Yasene, thank you so much for joining us today! Can you tell us a little about yourself?
My pleasure! I have been working as a marketing specialist for over ten years. I am head of marketing & communication of a midsize company; I handle online marketing, social media marketing, and traditional marketing. I believe in helping people to change the world! Helping others bring their passions and purpose to the world is what I do. My goal is to help businesses improve their online presence by leveraging social media and digital marketing.
Fascinating, what would you say you are most passionate about?
Passion for what you do gets you and keeps you motivated when you feel drained and demotivated. From a business perspective, I am passionate about social media. Each social media account has the possibility of having a unique character, and it's my job to discover this character and mold it into a "voice" that understands and reaches its followers effectively.
Completely agree! What piece of advice would you give to college graduates who want to become social media managers?
To function effectively as a social media manager, you should have some form of social media certification. As social media manager, jobs also entail content management, graphic designing, metrics analytics.

Suppose you want to have a fulfilling career in social media marketing. In that case, you should have a good grasp of marketing fundamentals and possess interpersonal skills, communication skills, analytics skills, and critical thinking skills.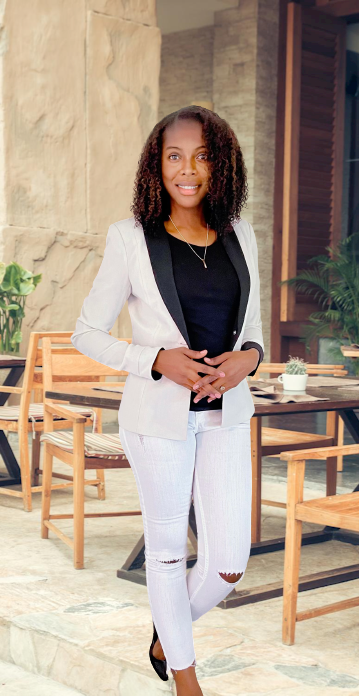 Solid advice! If you had the chance to start your career over again, what would you do differently?
Absolutely nothing because all experiences have molded me into the person that I am today.
Confident answer, I love that! What would you say are the top three skills needed to be a successful social media manager?
Effective Communication Skills, Analytical Skills, and Project Management Skills.
Let me just write that down! What key activities would you recommend to future marketers to invest their time in?
Staying informed by participating in Social media marketing events, learning to use the latest software.
I agree and think keeping up with the latest advents in technology are critical. What would you say inspires you the most?
I believe that we can learn from everyone and everything, and as such, I am inspired by everyone and everything in our society.
I love that answer, as everyone can teach us something! Can you explain how social media and SEO work together for a successful brand campaign?
Most social media platforms rank well on search engines because they have high authority.
Yasene, thank you so much for your time today. Where can our readers learn more about you and the work you do?
The pleasure is all mine! You can follow me on Linkedin and check out our website at mm-frankfurt.de. Additionally, you can follow Epoxa and TwoNotOne to keep up with my latest projects.